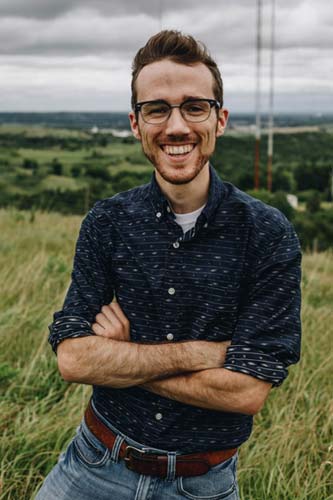 Hi There, I'm James Copeland and radio is my passion. I've had experience in most areas of broadcasting. My favorites are news and engineering. Although I'm from and grew up in Wichita, KS, I've mostly worked in small markets because I like them best.
Right now I'm traveling the country in a 1975 Winnebago Indian I restored myself (with lots of help from my folks). If you're especially interested in that process, check out the restoration blog.
I'm taking advantage of this great opportunity in life to visit (and even work at) our country's amazingly diverse collection of radio stations. I'm proud to represent QGoLive which is simply the easiest and most modern way of doing a remote broadcast in today's ever-changing world, as well as the legendary CBS News Radio which has been a fixture of American radio since the early days.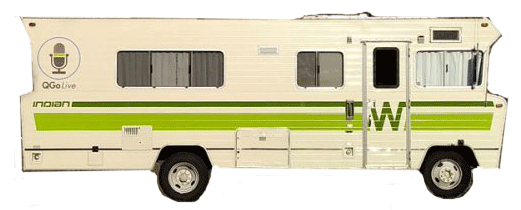 Here's the list of radio stations (and TV) I've worked at so far:
KLPZ-AM, Parker, AZ - Winter/Spring 2021
KSDB-FM, Manhattan, KS – 2014-2019
KMAN-AM/FM, Manhattan, KS – 2018, 2019
KABI-AM, Abilene, KS – Summer 2017
KCTU-TV, Wichita, KS – 2012 – ? (I still hang out here on occasion)
I'm a FCC licensed extra class amateur radio operator, call KDØICP. The Winnebago does have a fully-equipped HF station for CW, phone and digital modes. In addition to the ham station, there's a vintage-styled radio station inside the RV with actual reclaimed acoustic tiles from 1950. This is where I cut all the production and network spots for Sterling on Sunday, a national radio program.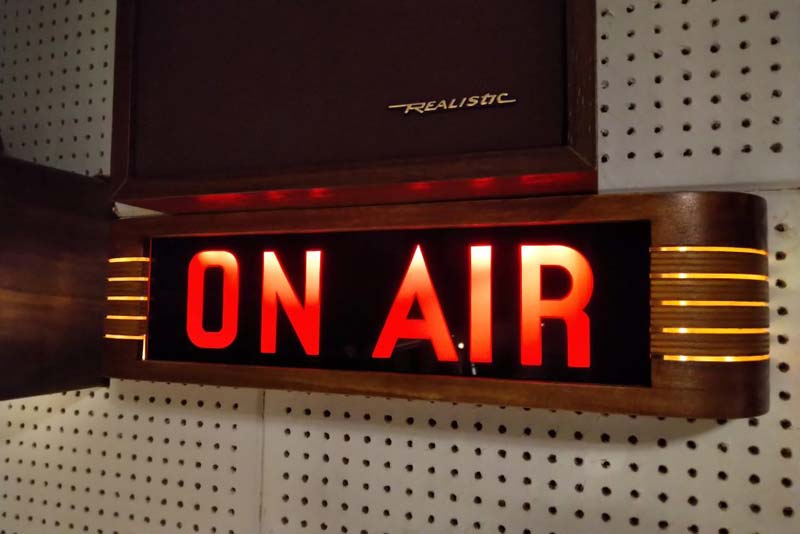 If you'd like me to visit your radio station or just want to say hi, don't hesitate to email me!