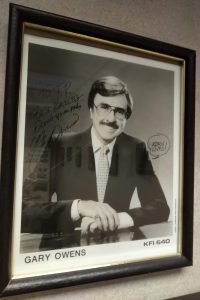 Radio geeks know that Michell, South Dakota is the hometown of legendary Radioman Gary Owens, and when you drive through town and see the World's Only Corn Palace and KORN-AM, one can only think, "Of course this is Gary Owens' hometown."
You may know Owens from his time on Laugh In or long stint at KMPC in Los Angeles, but his radio and entertainment career stated at KORN in 1952 at the age of 18.  Owens was promoted to news director two years later in 1954.  Today, the station is still going strong and a man named JP Skelly now serves in Owens' old post as KORN's current news director.  In addition to his newsgathering duties, Skelly keeps the memory of Owens alive via a small station museum in his office.
KORN signed on the air in 1947 as KMHK.  (I'm surprised that callsign wasn't snatched up in my college town of Manhattan, Kansas.)  Skelly of course has period poster above his desk.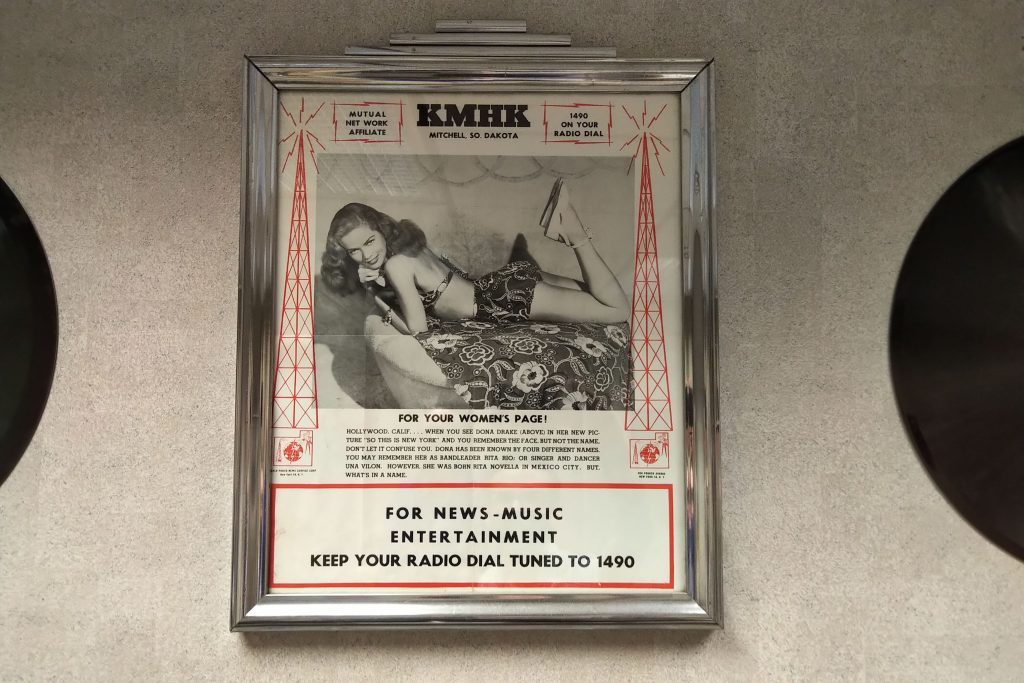 In 1950 the KORN call letters became available and were snatched up by the station.  Outsiders might scratch their heads at this.  Of course, there's plenty of corn in South Dakota to shake a cob at, but the real reason is down the street in the form of a literal Corn Palace.  It's made out of corn.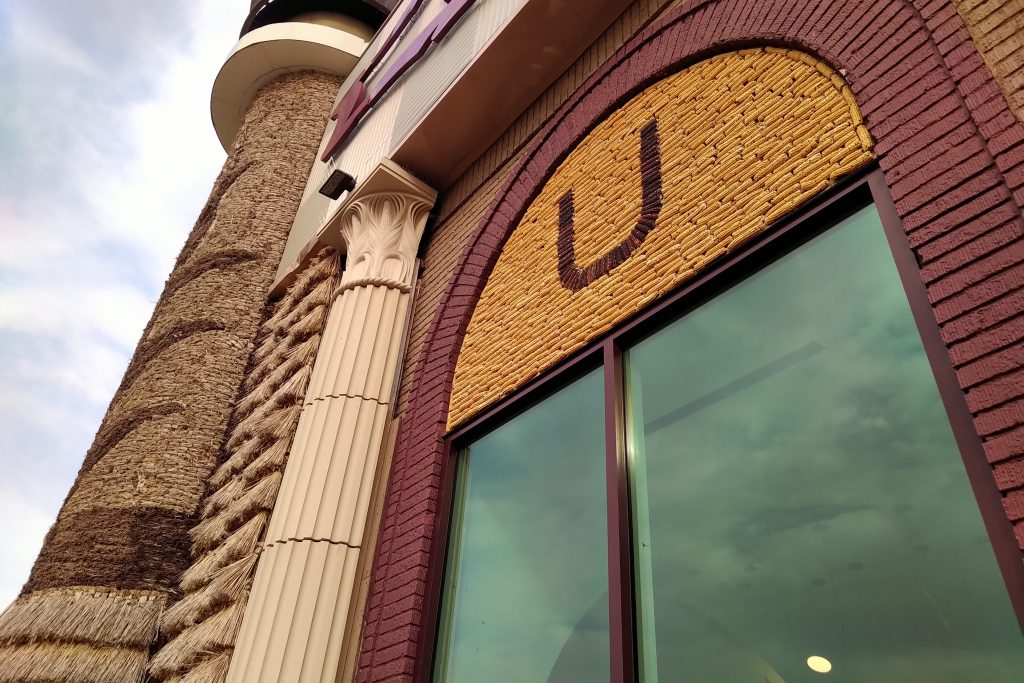 Although the building has changed over the years, the design on the outside has been changed out every year since the 1890s.  Besides being a whimsical tourist trap and art display, the structure serves as a gymnasium and auditorium for the community.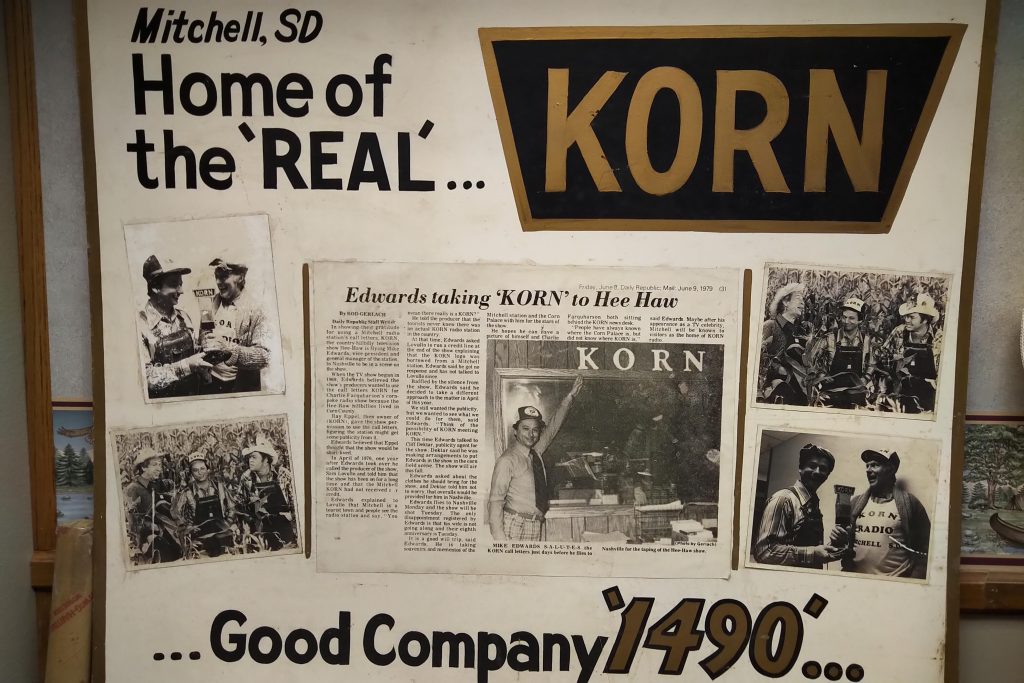 Back down the street and around the corner, Skelly continues to run a one-man-band news department serving the 15,000 residents of Mitchell and the surrounding area on KORN and sister stations KORN-FM and KQRN-FM.  In addition to his archival skills, he's become quite the community fixture.  I met woman from Mitchell at an RV park in Kansas a couple days after my visit.  After mentioning my trip to KORN, she said, "Oh, did you meet JP Skelly? I don't think that man will ever run out of words."
He didn't.  Skelly and I talked for several hours and could have kept going all afternoon.  It was really an honor to meet Skelly, and I'm so glad to see someone keeping Owens' memory alive after his passing in 2015.  Skelly is the perfect person for the task; after all, he spoke at his funeral.
Change is on the horizon for KORN.  Plans are underway to move the station back to the transmitter site.  Skelly says their current building downtown is too big, so they're designing a new, more compact building next to their tower.  Something for me to explore on a return trip!
Wall of signed photos in JP Skelly's office
KORN Studio
If you're ever in the area, Mitchell is worth a detour.  Make sure the dial is tuned to 1490 (or the translator at 101.3)!
Insegreviously Yours,
James Copeland