I hate to say it, but it's increasingly rare to hear a 20 plus minute long-form newscast on local radio in the middle of the day.  It's also increasingly rare to find one that's read live.  But this is standard operating practice for KVSV-AM/FM in Beloit, KS, along with Swap & Sell and other local programs.
Situated alongside Highway 24 just outside of town, KVSV sits all by itself between two towers (directional by day and night with 2,300 and 90 watts respectively).  The AM side runs a full service/country/adult contemporary format at 1190 while the FM (50,000 watts) is programmed with "soft hits, smooth jazz and easy listening" at 105.5.  Local news and sports are an important part of the lineup.
Although I'm a native Kansan, I've never been able to listen to KVSV since they don't stream online and their signal is directional to the northwest.  So, while driving through northcentral Kansas in the Winnebago, I knew I had to stop by this station.
Upon opening the front door, I was greeted by the compact lobby and the desk of Bookkeeper Diane Peters.  After explaining myself, she gave me a quick tour complete with sideways glances from Morning Show Host BJ Neubert who was still reading the noon newscast.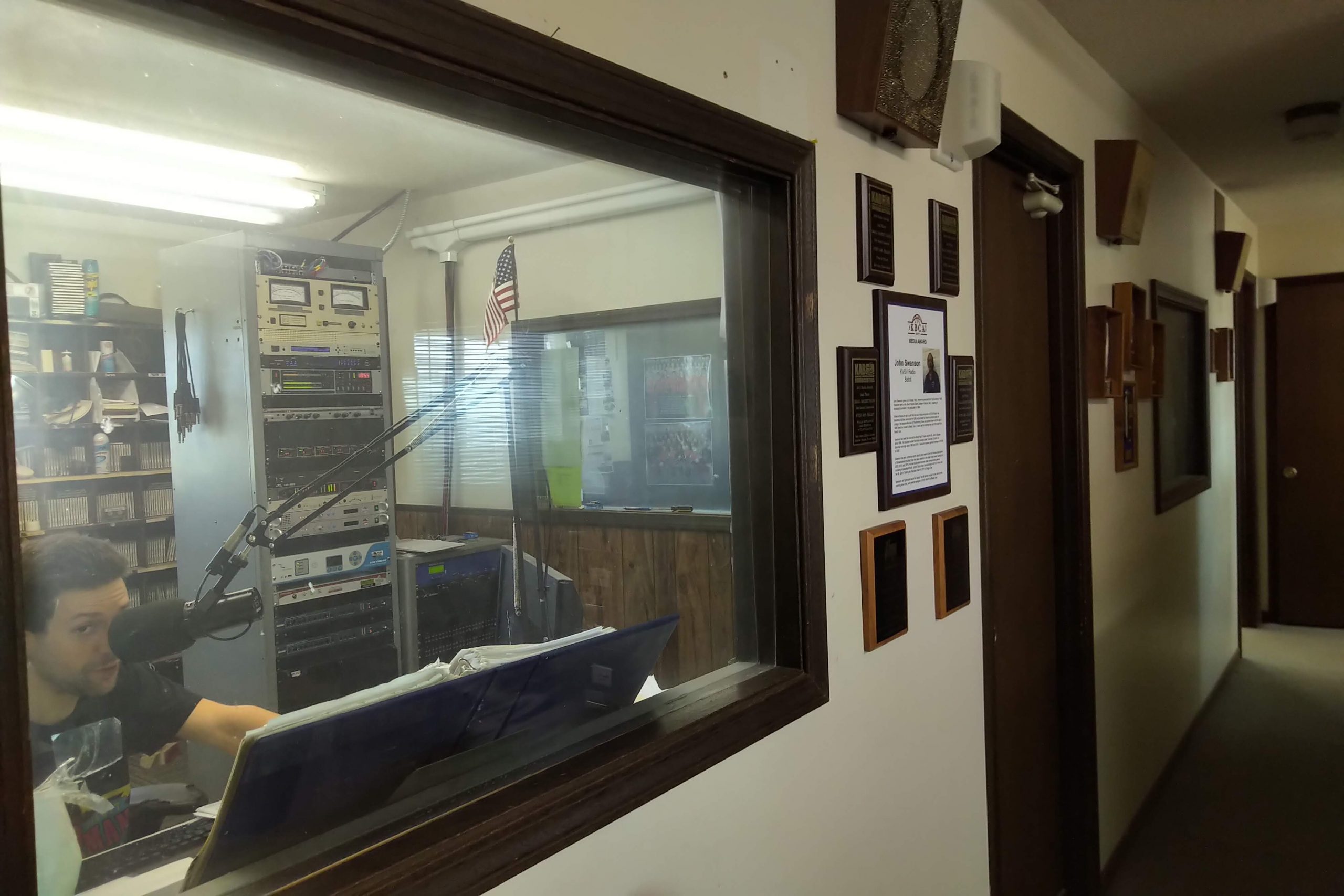 KVSV is owned by McGrath Publishing and operated by Station Manager John Swanson.  According to FCC records, KVSA was first licensed in October of 1979, making it a younger member of the "heritage" stations in this part of the state.  They've still got plenty of Kansas Association of Broadcasters' awards papering the wall, though.
I would certainly like to go back to KVSV sometime for a more in-depth tour and to meet Mr. Swanson, but such is the nature of quick road-trip pit stops.  My thanks to the friendly folks at KVSV for keeping local radio alive and well!