Anyone who has visited Northern Minnesota has probably heard one of the KK Radio Network's stations.  They've got quite a cluster of stations including KPRM-AM, KDKK-FM, KQKK-FM, KAKK-AM, KKWB-FM, KXKK-FM, KVKK-AM, KBKK-AM, and KSKK-AM.  Not to mention the various FM translators thrown in.  While De La Hunt Broadcasting has offices in Walker, Wadena and Bemidji, its main offices are in Park Rapids.
KPRM-AM (Park Rapids Minnesota) was station that started the empire back in 1962 when Owners Ed and Carol De La Hunt took the plunge by building their own station in Park Rapids.  The building still retains many trappings of early 1960's station construction, which I admittedly have a soft spot for.  As soon as I walk in the door and see the lobby, I think, "This is what a radio station is supposed to look like."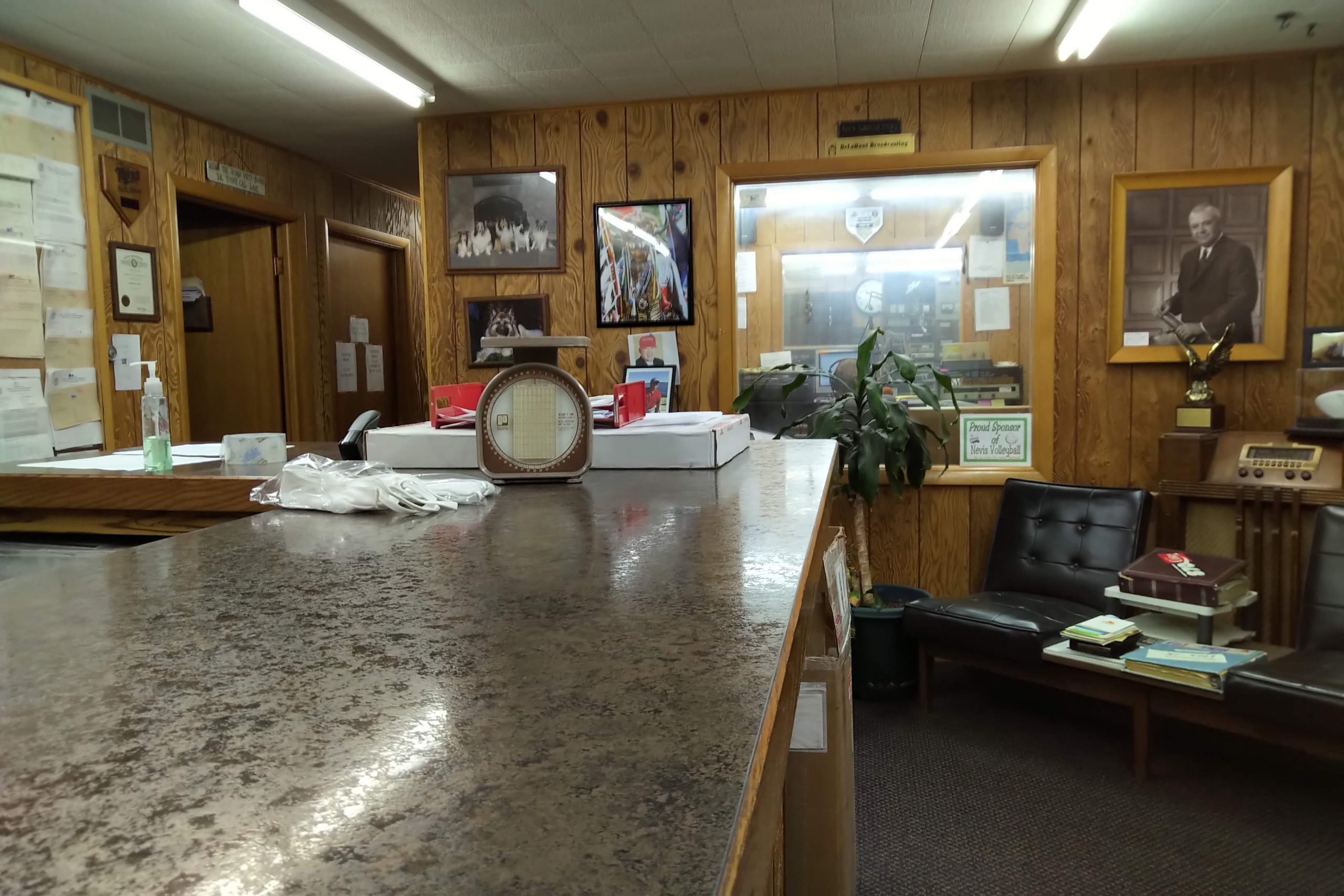 The first window you see looks into the news room.  The lobby is filled with scrapbooks, radios, transmitter tubes and all sorts of broadcasting ephemera.  The building is cinder block construction but has been sided in the popular "north woods log cabin look" for years.  The studios and some offices comprise the lower one story building, and the two story part of the "L" contain offices upstairs and a shop and transmitter area on the lower level.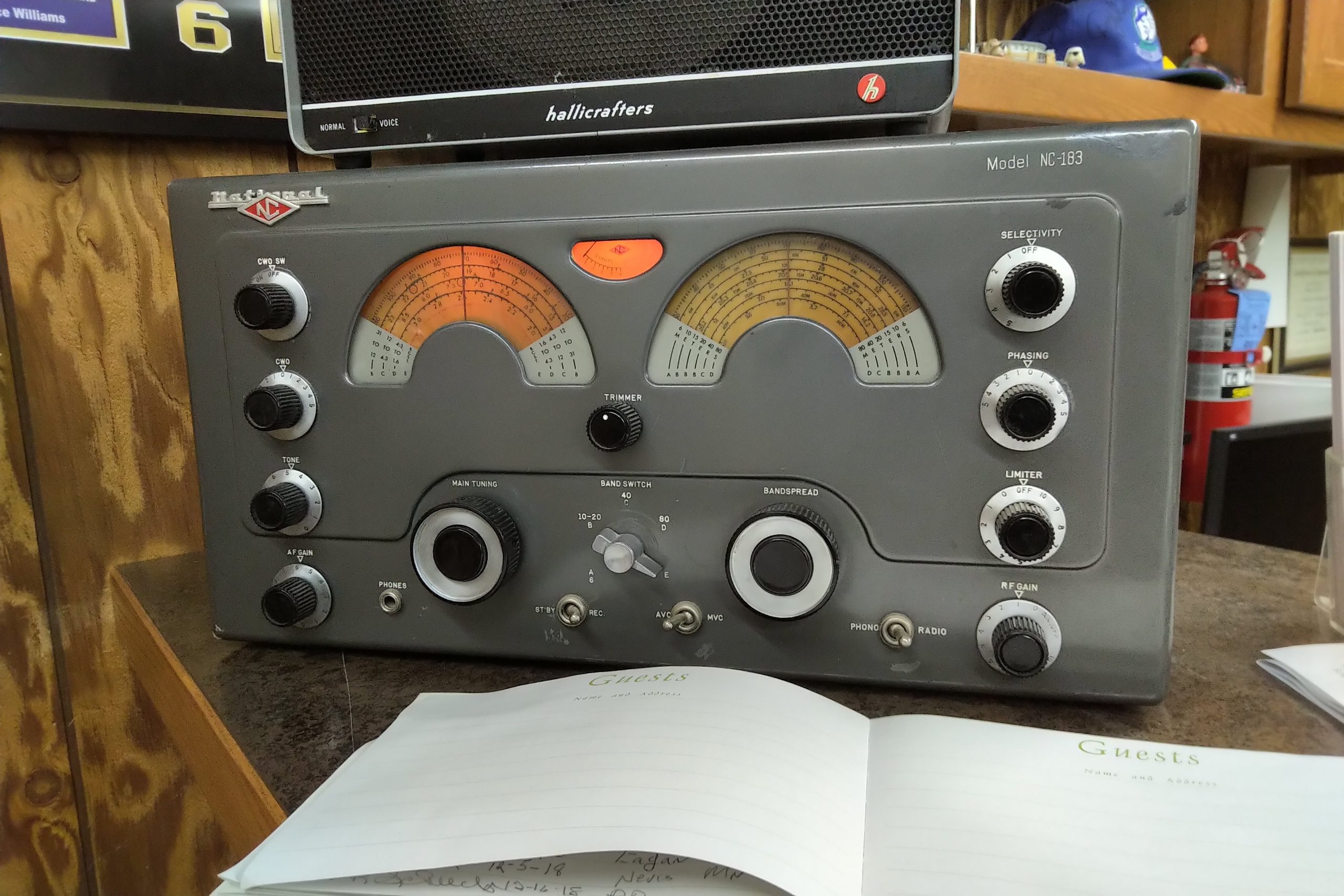 A National NC-183 shortwave receiver tuned to 870 kHz greets visitors when they walk in.  It soon becomes clear to visitors that Ed likes old radios.  He is in fact a very active amateur radio operator who especially likes running legal-limit power on 6 meters.
One might expect rows and rows of studios inside the building, but there are only three.  A news room and main control room where the morning program on KPRM/KDKK originate, plus a production room in the back.  The forward-thinking engineering staff led by Ed's son David De La Hunt have installed Axia consoles and AoIP routing to accomplish the tall task of running all these stations from just a few rooms.


The news room (pictured above) features my personal favorite automation system: paper.  The morning show consists of a world news roundup in the 7 a.m. hour followed by a comprehensive national, state and local forecast for all the towns in the listening area.  After that is a look at regional news followed by local news.  Sports rounds out the hour.  The 8 a.m. hour includes another look at weather, lost and found, the birthday and anniversary club, community events program, political news, and a fishing report depending on the time of year.  The 9 a.m. hour starts with the very popular Radio Shopper program which only lasts about 10 minutes.  Then, at 9:30, Ed joins the morning announcer for the Coffee Time program, the most famous and perhaps infamous program in the Northwoods.  Ed talks about anything that's on his mind and encourages listeners to call in – and they do.  He also has regular guests including folks from area animal shelters and schools.  From listening you can tell that Ed loves radio, animals, his church and is never afraid to share his love of President Trump.


Across the hall from the studios you'll see the equipment room with the expected racks of servers and receivers.  Down the hall is the door to the main control room, and further down is a small break area, production room, an old standby generator, storage and the stairs to the second floor.
Having vacationed for years in Northern Minnesota, I have developed a connection with this place, visiting once as a teen when David Moody was the morning announcer and was more than happy to show a young broadcaster around.  I've run into Ed more than once.  Before this visit I got to chat with him at a car show the station was sponsoring.  Yes, he owns and Edsel.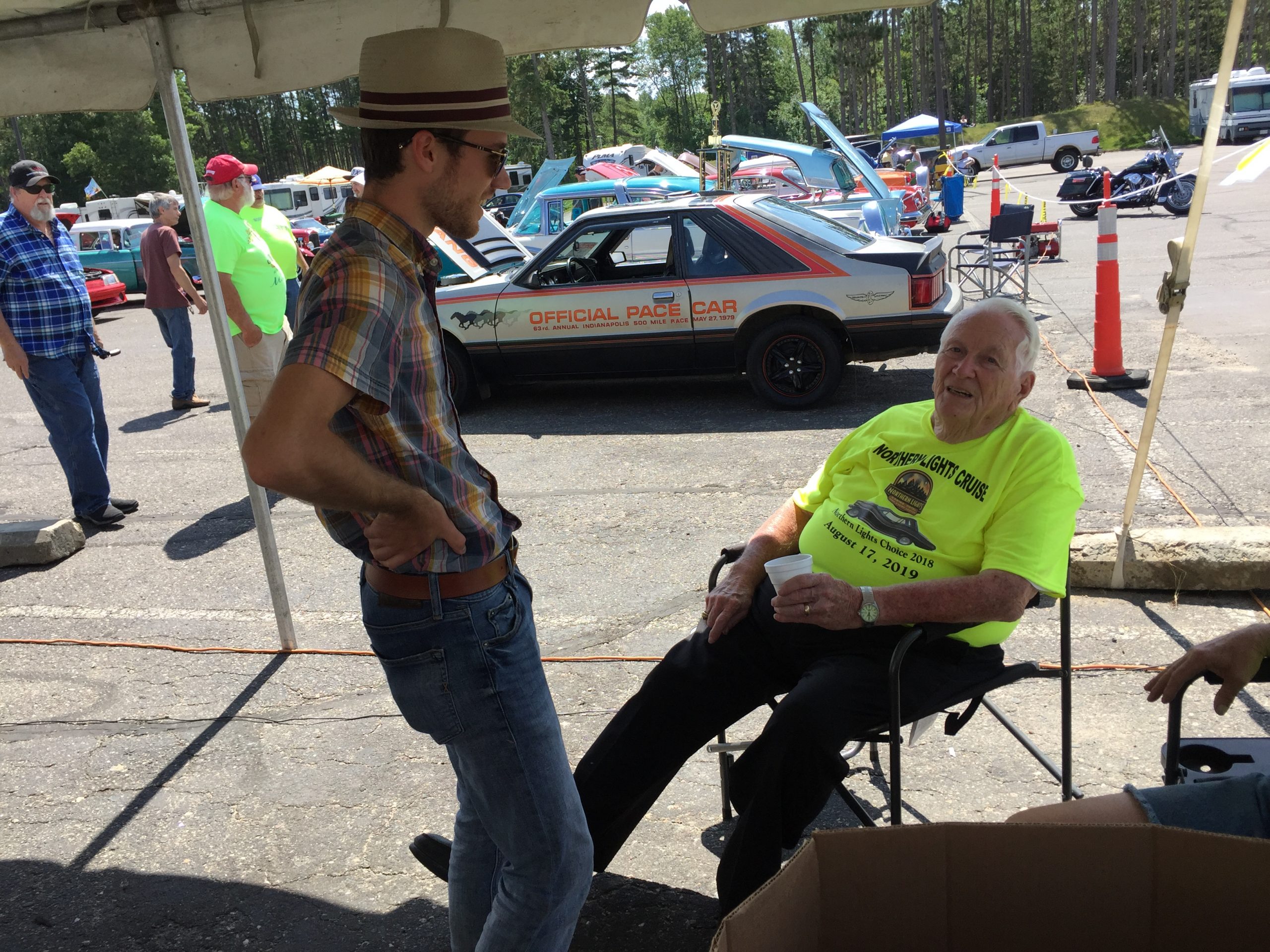 I enjoyed my recent visit, and I think to fully appreciate the uniqueness of the operation, you need to hear what it sounds like, which is why I'm sharing this audio that aired on Sterling on Sunday about a year ago.
At its core, the KK Radio Network represents an era that is long gone for much of radio and America in general, but the vacationland of Northern Minnesota is probably one of the few places a quirky operation like this can continue to survive.  While 3 and 4G cell reception is more common now that when I first started coming to the area, these stations continue to provide news and actually do a better job covering storms than the National Weather Service thanks to their own color radar on site.  Who knows how many little vacation cabins in the area have a battery-operated radio to pull in local news, weather and sports on rainy days.
I always look forward to listening every time I visit the area, and I'll stream the KDKK/KPRM morning program online every once in a while when I'm not in the area too.  Like so many family businesses, Ed and Carol continue the operation because it's their life.  They were both inducted into the Minnesota Broadcasting Hall of Fame in 2006.  They've turned their dream into a reality, and the adventure continues for them and all their listeners along for the ride.
You can learn more about the KK Radio Network here.